News
Justin Bieber's security guards would take his pulse at night to check he was alive at height of drug problem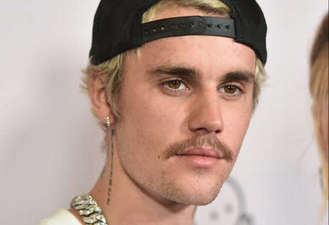 Justin Bieber has revealed that security guards would sneak into his room and check his pulse while he slept during the worst stages of his drug addiction.
The "What Do You Mean" singer opened up about his past drug use in a new interview with GQ, in which which he spoke about the extent of his addiction.
"There was a sense of still yearning for more," Bieber said. "It was like I had all this success and it was still like: I'm still sad, and I'm still in pain. And I still have these unresolved issues. And I thought all the success was going to make everything good. And so for me, the drugs were a numbing agent to just continue to get through."
Describing his rock-bottom moment, he continued: "I just lost control of my vision for my career… and in this industry, you've got people that unfortunately prey on people's insecurities and use that to their benefit. And so when that happens, obviously that makes you angry. And then you're this young angry person who had these big dreams, and then the world just jades you and makes you into this person that you don't want to be.
"And then you wake up one day and your relationships are f***ed up and you're unhappy and you have all this success in the world, but you're just like: Well, what is this worth if I'm still feeling empty inside?"
Bieber has previously spoken about his previous substance abuse problems, having begun smoking cannabis when he was "12 or 13".
In 2020, Bieber said that he would mix "pretty heavy drugs" including MDMA and psychedelic mushrooms and decided to get sober when he "felt like he was dying".
Source: msn.com
Added automatically
81 views