News
Eurovision announces UK's 2022 act will be decided by management firm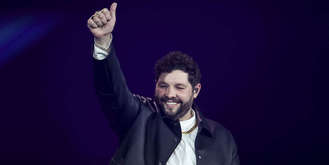 The UK's next Eurovision Song Contest entry will be selected as part of a collaboration between the BBC and a music management firm.
Britain's record in the competition in recent years hasn't exactly been glowing, with the country scoring the dreaded nul points just this year.
The BBC has now confirmed that it will be working with global publishing and management company TaP Music – which has worked with artists such as Dua Lipa, Lana Del Rey and Ellie Goulding – to select the 2022 act and song.
Photo: KENZO TRIBOUILLARD - Getty Images
Source: msn.com
Added automatically
28 views