News
Perry and Gaga play down rivalry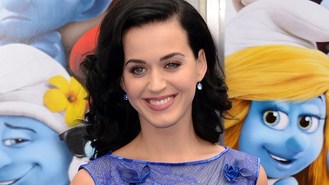 Katy Perry and Lady Gaga are headed for a chart battle as their new singles have been released in the same week.
Gaga brought the release of her song Applause forward after it was leaked online, and now it is going head-to-head with Katy's Roar for the number one spot. And Katy has been added as a late addition to the line-up at the MTV VMAs, where Gaga originally planned to unveil Applause.
But the two singers are urging their fans, Gaga's Little Monsters and the Katy-Cats, not to start a war.
Gaga tweeted: "Let's make 2013 a year where music/talent/artistry is more important than gossip/fanwars I respect all fanbases 4 their passion #BeTheChange", and Katy retweeted the message.
The Roar singer told AMP Radio: "It's all about the music and I really agree with her [Gaga's] message. I've always been a fan of hers and I like to see her evolution.
"I think that it's also nice that we're all in the same kind of cycle together because it really keeps us both on our toes... It's not that we feel competition, it's that we keep each other on each other's toes and it's a healthy thing."
And Gaga told Ryan Seacreast's KIIS FM show, the so-called war "really bothered" her.
"Because look, we both just happened to want to put our singles out within a week of each other," she said. "And it's not necessarily convenient for everyone and may be a little bit awkward... But we don't need to force-feed this negativity into it until everyone explodes.
"I really like Katy Perry and I like her fans."
Meanwhile, Katy has been hanging out with another supposed chart rival, Rihanna, who tweeted a picture of her and Katy together, with the caption "#KatyAnna #RIHunited".
Source: music.uk.msn.com
Added by AutoAdmin
575 views