News
Lady Gaga to headline iTunes fest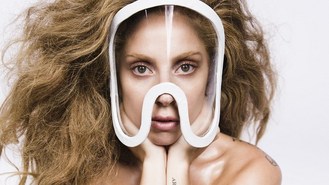 Lady Gaga has announce she will headline the iTunes Festival in London on September 1.
It will be the Applause singer's first UK performance in almost a year, following her recovery from hip surgery, and she has promised to unveil an hour of new music.
Gaga tweeted: "I'm headlining iTunes Festival on Sept 1. One hour of all new music. #UKMonstersGetReady."
Meanwhile the singer has revealed to Ryan Seacrest on his radio show that she wears Michael Jackson's old clothes in the recording studio to inspire her music.
Gaga said: "I recently bought a bunch of Michael Jackson's clothes - his actual clothes from his tours. The idea was to keep them for him and I actually don't really want to wear them. They're Michael's clothes.
"There's a couple of pieces I have to the side and I have his sweaters that I put on - I wear that when we're mixing and finish up a record.
"I feel something from the clothing and I gave one of the sweaters to his godson and he really loved that. I just feel like through clothes you can feel things."
The singer also teased about her outfit from the MTV VMAs. Gaga, who once attended the awards in an outfit made entirely from raw meat, quipped: "I've cut out the poultry and the vegetables and we're going for textiles."
Meanwhile, the Born This Way singer is fuming again after another of her unheard songs was leaked online. Her new single Applause was leaked early, and this time it is the duet she recorded with Cher, The Greatest Thing.
Cher, 67, ranted on Twitter: "Just heard TGT ! F*** ! It's not even the right f***ing version!!! WHY DO PPL THINK THIS KINDA LEAKING S*** IS OK !
"Disappointed( Ive Sat on fkng song 4 over a yr Now some A*****e leaks wrong version ! GaGa's single is great and that's all that matters."
Gaga replied: "I love you @cher ! Thank you for the support, you're the greatest thing!"
Source: music.uk.msn.com
Added automatically
1076 views