News
Gaga urges crack down on web trolls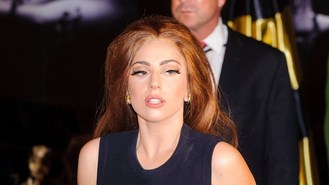 Lady Gaga has urged her fans not to send abuse online and called for social media providers to crack down on threatening messages.
The Applause singer's appeal follows celebrity blogger Perez Hilton's claims that he received death threats from Gaga's fans, aka Little Monsters, after she accused him of stalking her.
Gaga wrote on the website for her anti-bullying organisation the Born This Way Foundation: "Sending threats of any kind, using hateful or abusive language, and the provoking of others on the internet is not supported by me or anything that I stand for.
"What I've seen transpiring is wrong and upsetting to me, and I've made it very clear how I feel about equality and compassion.
"I ask you to take a pledge with me to continue the change toward positivity, and to recognise that this behaviour is wrong.
"I also ask that Twitter and other social media platforms support this effort to monitor and control abusive and threatening language, as I don't know that I am powerful enough to stop it myself."
The singer - who has previously opened up about being bullied as a teenager - also spoke out against cyber-bullying to Radio 1's Scott Mills.
She said: "This is the age we live in - this faceless cyber-bullying. There's no accountability, there's no recourse. Freedom of speech is freedom of speech but there's a line that needs to be drawn when the language becomes abusive."
Source: music.uk.msn.com
Added by AutoAdmin
606 views