News
Gaga overtime row goes to court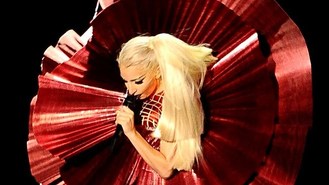 A former room-mate and friend of Lady Gaga who says the pop singer cheated her out of overtime pay after serving as her personal assistant for more than a year can tell her story to a jury, a judge has ruled.
A court can decide whether Gaga's demands left Jennifer O'Neill any personal time or whether she was on call 24 hours a day, seven days a week, as she claimed in her 2011 lawsuit, US District Judge Paul Gardephe said. A trial is set for November 4.
Ms O'Neill worked for the singer for one to two months in early 2009 and for 13 months beginning in February 2010 and the judge said both sides agreed she was expected to be available as needed throughout each hour of each day.
Judge Gardephe ruled that Ms O'Neill's "on-call" time potentially qualified for overtime compensation.
Ms O'Neill said she was paid at a flat rate of about 50,000 dollars (£32,000) a year when she was first hired and 75,000 (£47,700) a year the second time by the pop singer, who is estimated in a list published by Forbes magazine to have earned 80 million dollars (£51 million) in the first six months of this year.
Lawyers did not immediately comment.
In his written decision, Judge Gardephe noted that lawyers said Lady Gaga, listed in the litigation under her birth name Stefani Germanotta, and Ms O'Neill frequently slept in the same bed because Ms O'Neill never had her own hotel room while on tour and was required to address Lady Gaga's needs throughout the night.
Ms O'Neill had said in a deposition that if Lady Gaga was watching a DVD in the middle of the night and grew tired of it, she woke her up to take it out and replace it.
"Every day is a work day for her, so every day is a work day for the rest of us," she said.
In her deposition evidence, Lady Gaga said: "You don't get a schedule that is like you punch in and you can play ... at your desk for four hours and then you punch out at the end of the day. This is when I need you, you're available."
Source: music.uk.msn.com
Added by AutoAdmin
604 views