News
Gallagher hits out at One Direction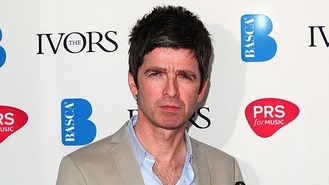 Noel Gallagher has accused One Direction of "murdering" Blondie's hit, One Way Or Another.
The High Flying Birds frontman claimed lots of people were "winning" from the X Factor boyband's success in an expletive-littered interview with GQ.
"Everybody's winning out of it. One Direction aren't working in the local Costcutter, so they're winning. The geezer who's writing the s*** tunes - he's winning. He's got new houses coming out of his earholes. The record company are winning - 'cos they're all getting their bonuses at Christmas," he said.
The former Oasis songwriter added: "No-one's losing. The only people who are losing are idiots like me at 9.30 in the morning when you're trying to get the kids out the door for school, and they're murdering one of Blondie's songs."
Noel - who was named the GQ Icon of the Year at the awards - also hit out at the music played on BBC's Radio 1, saying it has "no soul".
Asked what he thinks of the station, the 46-year-old said: "Pretty f****** dreadful, the music is. I can't get my head round pop music. It's all on the same frequency.
"It all seems designed to aggravate my teeth. You know music that makes your teeth hurt? There's a lack of soul on Radio 1. I mean, what is going to be the future of chart music?"
Noel also admitted he isn't a "rock star".
"I don't do rock star stuff. I don't wear sunglasses all the time - I tend to wear them when it's sunny. I don't have an entourage, and when I do it's pathetic. Never more than two people. I was at a festival in Norway and Rihanna's just arrived with a hundred people," he said.
Source: music.uk.msn.com
Added by AutoAdmin
1013 views