News
Lady Gaga: I won't join '27 Club'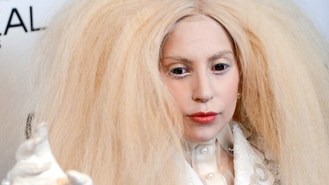 Lady Gaga has vowed to defy the belief that in order to be remembered, musicians must die young.
The singer - who turns 28 on March next year - told US radio's Elvis Duran and the Z100 Morning Show she will not join the so-called "27 Club", following speculation on certain websites that she will die prematurely.
The 27 Club refers to a number famous but troubled musicians who died before they reached their 28th birthday. These include Kurt Cobain, Amy Winehouse, Jimi Hendrix, Jim Morrison, Rolling Stone Brian Jones and Janis Joplin.
Gaga said: "I want to show people that I will last past 27 and I will last longer, and so will you."
"I want to change this code in the atmosphere that in order to be remembered, I must die young. In order to be remembered as a legend, I must be dead first. This is unhealthy.
"The way that we [celebrities] are treated by the media, this is unhealthy. Not just me, I am just one of many people that are treated poorly by the media."
The singer , who has admitted to suffering from bouts of depression, said the support of her fans made her want to turn her life around.
Gaga said: "I do put that pressure on myself; I have to be high to be creative. I need that, that's an error in my life that happened for over 10 years. Can I be brilliant without it? I know that I can be and I have to be because I want to live, and I want my fans to want to live. I don't want them to torture themselves in the way I have."
Source: music.uk.msn.com
Added by AutoAdmin
608 views