News
Mariah Carey cancels Brussels show following terrorist attack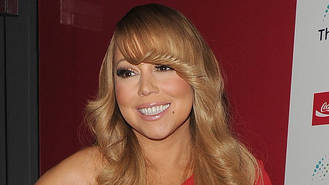 Mariah Carey has scrapped her birthday concert in Brussels, Belgium over safety concerns.
The singer was planning to perform at the Forest National arena on Sunday (27Mar16), despite warnings following the terrorist attacks which rocked the city on Tuesday (22Mar16).
Two bomb blasts claimed the lives of 31 people and left 300 others wounded, and the fall-out from the sick attacks has prompted the Hero hitmaker to cancel her show this weekend.
Mariah took to social media on Friday (25Mar16) and wrote: "I love my fans in Brussels and at this time I am being advised to cancel my show for the safety of my fans, my band, crew and everyone involved with the tour. I hope to see you soon and send my prayers and eternal love, laughter and light to my Lambs."
Mariah is currently performing concerts around the world as part of a 27-date The Sweet Sweet Fantasy Tour, which kicked off in Glasgow, Scotland on 15 March (16) and will conclude in New Orleans, Louisiana on 2 July (16).
Meanwhile, many stars have spoken out about the tragic events that took place in Brussels earlier this week.
Belgian action movie star Jean-Claude Van Damme expressed his deepest sympathy for the victims of the attack via Instagram, asking people to "pray for our world" and for Belgium, while Miley Cyrus echoed Jean-Claude's sentiment, writing on social media: "My heart breaks for the world today... When will this end, and the love begin... This isn't the planet I wanna live on... NOTHING in the world matters but giving love to others! It's what we need more than anything else! MORE LOVE LESS EVIL!!!"
Source: www.msn.com
Added automatically
685 views