News
Gwen Stefani: 'I would be blessed with a gay son'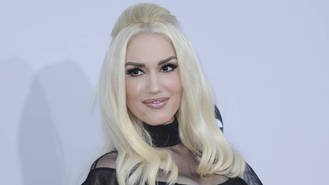 Gwen Stefani has said she would be blessed if one of her three sons came out as gay.
In a new candid interview with PrideSource.com, the former No Doubt frontwoman explained that she is always guided by her faith when it comes to raising her children, Kingston, nine, Zuma, seven, or two-year-old Apollo.
"I would be blessed with a gay son. You know that I would feel blessed about that. I just want my boys to be happy and healthy, and I just ask God to guide me every day to be a good mother because it is not an easy job," she revealed.
The 46-year-old explained homosexuality comes up quite often in her every day life, and she wouldn't love her three boys - who she shares with ex-husband Gavin Rossdale - any less.
"There are good and bad people, and I would be happy. I just want my kids to be happy, and whatever journey God gives them is their journey. I just need to be there to be the most supportive mom that I can be and that's what I'm gonna be," she said.
"As long as my boys are protected and happy and I'm spending quality time with them, whether it's doing sports or doing nails, it really doesn't matter."
Gwen also opened up about her her gay best friends, who are her hairdresser and make-up artist, who have been supportive and on-hand to cheer her up during the dark times of her split from her rocker husband last year (15).
"I turned to them this whole time period, during my whole tragedy, and they have been really, really super supportive and loyal and made me look pretty when I didn't feel pretty," she said of them.
And new boyfriend Blake Shelton, who she's been dating since last November (15), got the seal of approval from her best pals. "Well, I mean, Blake's definitely like - how would I describe it? All the same people all the time are always in the room together and we do everything together, so it's like we're all a big posse," she laughed.
"It's funny, too, because Blake's mom was a hairdresser growing up, so he was definitely introduced to that world a looong time ago."
Despite her personal ups and downs, the singer confessed that she works on being normal "every single day", but has a healthy perspective on life. "Oh, I have to work on it! I work on it every single day. Some days I'm a mental case," she joked.
Source: www.msn.com
Added automatically
663 views