News
Jake Bugg defends using co-writers on debut LP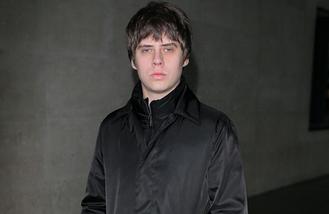 Jake Bugg has once again defended his decision to use co-writers on his debut LP.
The 'Lightning Bolt' hitmaker says that if he didn't choose to work with the likes of former Snow Patrol member Iain Archer on his 2012 self-titled album then he wouldn't have landed his record deal.
On choosing to use other songwriters, he said: "I don't care to be honest. If I didn't agree to co-writers in the first place I wouldn't have got a record deal."
Noel Gallagher - a fan of Jake - called out the 22-year-old singer/songwriter and said he was "f***ing heartbroken" when he learnt he didn't write his music by himself.
However, Jake insists that he had to "compromise" otherwise he may not have been able to have a shot at music.
He told ShortList magazine: "People call it selling out, but if you don't compromise you might not get a chance to continue playing music."
For Jake's third LP 'On My One' - which is released on Friday (17.06.16) - he decided to go it alone and said he had to be able to be creative and "experiment".
He added: "Not to prove a point to anyone. I just wanted to do it for myself. I thought If I don't do it now when will I?
"On this record I didn't write with anybody so it gave me the opportunity to experiment."
Meanwhile, Jake recently admitted that if he was to collaborate with someone they'd have to ask him and have a "pretty good idea".
He previously told BANG Showbiz: "Most of the people of I'd like to collaborate with probably aren't alive anymore. We'll just have to wait and see.
"I'm not the kind of person to go asking people. If people want to ask me and they have a pretty decent idea then I'll maybe be up for it."
Source: www.msn.com
Added automatically
814 views