News
Nick Cannon releases Divorce Papers track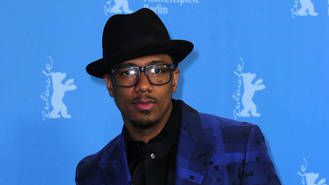 Mariah Carey's estranged husband Nick Cannon has addressed the drama surrounding the couple's divorce in a new rap song.
The entertainer, who is currently the host of TV show America's Got Talent, has taken aim at the tabloid chatter linked to his split from Mariah in new song Divorce Papers, explaining he wanted to express his irritation with the media.
"This was strictly a creative way for me to express my frustrations with the media, the naysayers, myself and ultimately with the voices in my head," Nick told KarenCivil.com.
"One late night in my studio, after hearing the recent accusations against me and my character, I turned on my drum machine, found this amazing Willie Hutch sample, looped it, and went into the booth and let it all out. It felt great!"
Cannon, who has been accused of stalling divorce proceedings as his soon-to-be ex makes plans to wed her new fiance James Packer, added, "I've been sitting on the song for almost a week now because I was really torn on whether or not I should release it.
"The last thing I would ever want to do is add fuel to the fire, especially a fire that was fabricated by the press. But, ultimately I felt it was necessary to clear the air and set the record straight once and for all."
Nick insists he and Mariah are "in a great place" and are "diligently moving things along so we both can continue to be happy".
"I am happy for her and all her new endeavours, both personal ones and professional ones," he stated. "I sincerely hope the media doesn't once again try to manipulate my words or my purpose for releasing this song. As the world knows, I am an open book and I'm proud of that. When it comes to expressing myself, I take the fearless approach and that's what I chose to do here."
Meanwhile, Nick admitted he has been "reflecting" on his role as dad to Mariah's twins as Father's Day approaches on Sunday (19Jun16), and asks fans to "respect our process and remain patient and loving as me and my family aim for happiness".
Cannon recently told news show Extra he was not stalling the divorce, adding, "Me and Mariah get along great, and it's a process. Nobody is holding nothing up. Why would I hold it up? I want her to be happy... She is such a beautiful spirit."
Source: www.msn.com
Added automatically
637 views