News
Leann Rimes is a big fan of face-shaving Kao Sori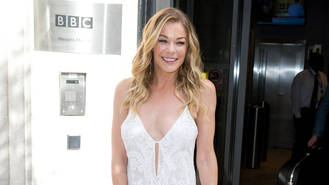 Singer Leann Rimes has an odd beauty ritual - she shaves her face with a scalpel to keep it "baby's butt" smooth.
The How Do I Live hitmaker recently adopted the treatment, known as Kao Sori, which involves the shaving of fine hairs on a woman's face, and she's hooked, urging all women to try it.
''I just did it not long ago, a couple weeks ago, and it was amazing," Leann told British TV show Loose Women. "My facialist did it with a scalpel - by the way I'd seen this facialist for a long time, I wouldn't let just anyone have a scalpel around my face! It's insane but afterwards my face just felt like a baby's butt.''
Kao Sori opens up pores and allows the skin to self-moisturise, leaving it looking more youthful.
Leann decided to give it a go after reading all about it in magazine articles she read, and she can't believe how her face feels after treatment.
The 33-year-old singer, who is married to actor Eddie Cibrian said, "It's amazing. I have sensitive skin and it was great for that.
''I read about it many, many times... There's no shaving cream or anything. It's dry, so it's really exfoliating."
She's not the only celebrity to give the face shaving treatment a try - model Rachel Hunter underwent the process at a clinic in Japan on her TV show Rachel's Tour of Beauty.
Experts claim the procedure lasts for about three weeks and then women have to return for another dry shave.
Source: www.msn.com
Added automatically
626 views