News
Mariah Carey jokes about white tigers at wedding - or does she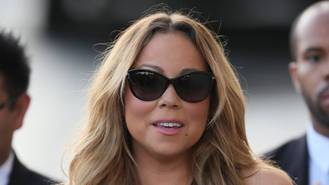 Mariah Carey's wedding plans include white tigers and albino elephants.
The details have been revealed in a sneak peek of the singer's new docu-series, which follows her as she prepares for her nuptials after becoming engaged to Australian businessman James Packer earlier this year (16).
In a new trailer for Mariah's World, the 47-year-old diva tries on wedding dresses and veils, while talking about "white tigers" and "albino elephants" for the ceremony.
Since the trailer was shot, Mariah has picked out the gown she will wear as she exchanges vows for the third time later this year (16).
"We're getting it together, darling," Mariah told E! News in June. "I have the dress. It's in a box, darling!"
But the singer will have to wait until her divorce from second husband Nick Cannon becomes official before she can marry Packer.
Mariah and Nick split in 2014 after six years of marriage, but the pair's divorce proceedings have stalled in recent months.
A property settlement has been agreed and the couple also successfully negotiated the terms of joint custody of its children, but there are a few snags.
Reports suggested Nick was refusing to put pen to paper to end the marriage, but he insists that's not the case.
"The media has a problem of sensationalism," he told Extra. "Me and Mariah get along great, and it's a process. Nobody is holding nothing up. Why would I hold it up? I want her to be happy... She is such a beautiful spirit."
Source: www.msn.com
Added automatically
609 views