News
Grimes to train to be UFC Fighter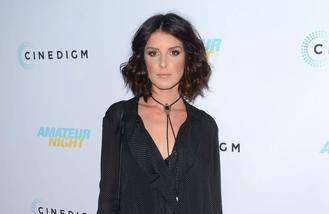 Grimes is to train to be a UFC fighter once she finishes her current tour.
Those expecting new music from the 28-year-old Canadian singer might have to wait a little while as she plans on spending the next couple of years trying to master the art of being a competitor in the Ultimate Fighting Championships, after her current tour wraps up on October 1 at Citi Field in New York.
She said: "I'm just finishing up on tour and then I'm gonna start training for the UFC. I would like to spend the next two years training for the UFC. Upon failing that then I will return to music. I'm really serious. I haven't had a beak since before Visions I've been touring and you know I just really wanna go at something else. I have a lot of energy, I love working out. I'm obsessed with the UFC. I just really want to become an elite fighter. I'm actually dead serious about this. I mean I'm not gonna make it into the UFC, obviously.
The 'Genesis' hitmaker - whose real name is Claire Elise Boucher - accepts that she may not achieve her dream, but nothing will be lost because she will be "super ripped" and "in shape" for when the time she hits the road again.
Speaking to Zane Lowe for his Apple Beats 1 Radio show, she she said: "My stylist and dear friend actually works with a bunch of UFC fighters and stuff. On off time they train like four hours a day. So I know I'm f****d because I would never even train that much time. I just wanna go really, really hard at something totally insane that I've never done before. I know it won't work out but I just wanna do it. I wanna just become super ripped because also then by the time I have to go back to touring I'll just be in shape and I won't have to do the preparing to tour thing."
Grimes recently dropped 'Medieval Warfare' from the DC Comics blockbuster 'Suicide Squad', which she made from a demo she had laying around.
On how it came about, she said: "It was an old demo and then I just tailored it lyrically and sonically a bit more to what I thought they would want for the movie during one of my weeks off."
Source: www.msn.com
Added automatically
599 views