News
Major Lazer have group therapy for stress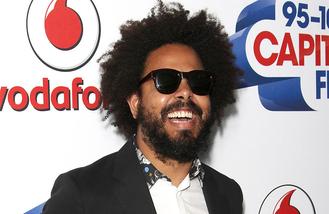 Major Lazer have group therapy Skype sessions to help cope with the stress of success.
The EDM trio - comprised of Diplo, Jillionaire, and Walshy Fire - have confessed that their increasing fame has caused them various problems and so they decided to get professional help.
DJ Diplo, 37, said: "Man, we just have counselling."
Speaking to the Daily Star newspaper his bandmate 38-year-old producer Jillionaire added: "Yeah, we have group therapy once a month, Skype sessions."
The group don't just limit themselves to one type treatment for the pressure of worldwide fame and are open to trying anything to battle their anxieties, including hypnotherapy.
Jillionaire explained: "We also do hypnotism. We have retreats; go to sweat lodges and that. Whatever works."
The trio's stock has risen enormously since their 2009 debut 'Guns Don't Kill People Lazers Do', and not least since they released their hugely successful single 'Cold Water', which features Justin Bieber and MO.
The track is from their forthcoming fourth album 'Music is the Weapon' and has hit the top spot in a number of countries.
Despite feeling the pressure of expectation, the band are still grateful for the lifestyle and its associated perks that their success has afforded them.
Jillionaire said: "I'm so glad we get to live like this. I took a private jet just to come down here, and I was five minutes down the road, so we're good."
Major Lazer aren't the only pop stars struggling with their elevated position, as 23-year-old former One Direction member Zayn Malik recently revealed he suffers from anxiety which affects his ability to perform live.
Source: www.msn.com
Added automatically
581 views