News
Phil Rudd: I wouldn't want to play with Axl Rose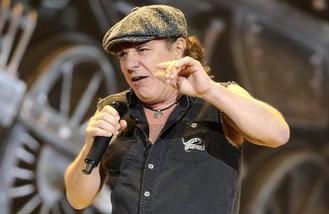 Phil Rudd would only rejoin AC/DC if Axl Rose left.
The former 'Highway to Hell' drummer was replaced by Chris Slade after he was convicted last year for drug possession and making threats to kill a former employee.
But now the 62-year-old rocker has admitted he doesn't "rate" the Guns N' Roses frontman as a singer and so he wouldn't want to be in the band while he is fronting the heavy metal group.
He said: "If Angus (Young) wanted me to play then that's up to him - but I don't really want to play with Axl Rose. I don't really rate him."
Meanwhile, Phil revealed he suffered a "big" heart attack recently but is doing fine now.
He told Bay Of Plenty Times: "I had a f***ing heart attack, but I'm good now. I was just at home and I started to feel just funny. I had a strange pain in my chest.
"My housekeeper took me to the hospital where they hooked me up and did all these tests. Turned out I had a big heart attack. My artery was all blocked up, and they said I had to stay in and have an operation."
Phil previously said that it would take "five minutes" in a room with guitarist Angus Young to have him back in the band.
At the time, he said: "I know he knows that because I've proven it before. Just give me five minutes in a room with him and I'll get my job back. I promise. I was doing hard personally and did some things I probably shouldn't have done. We've all got our cross to bear."
The 'Back In Black' rockers are currently on their 'Rock or Bust World Tour', with the Sweet Child O' Mine' hitmaker on vocals.
But after the tour finishes there are no plans for him to continue.
Meanwhile, The 'Thunderstruck' group's bassist, Cliff Williams, is to retire after the tour because the band has become a "changed animal" due to the loss of his old bandmates, Malcolm Young, Phil Rudd and Brian Johnson.
Brian had to pull out of the tour after he was told to stop performing live or risk suffering "total deafness".
Source: www.msn.com
Added automatically
600 views