News
Camila Cabello writes moving essay about her immigrant experience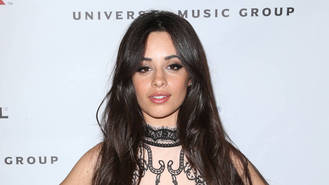 Fifth Harmony singer Camila Cabello has penned a passionate essay about what it was like for her family to immigrate to the U.S.
The Work from Home hitmaker, who was born to a Mexican father and Cuban mother, migrated to America after she turned seven years old. The move was rough, since she and her mum were forced to leave her dad behind, but to make matters less heavy, her sweet parents created a white lie about going to the Happiest Place on Earth to keep their daughter happy.
"We lived back and forth between the heat of Havana and the concrete jungle of Mexico City," she revealed in the dynamic essay written for POPSUGAR. "'We're going to Disney World!' That's what my Mom told me when we were crossing the border. She packed a little backpack with my Winnie the Pooh journal and my doll, and we crossed the border from Mexico to the U.S., seeing my Dad become an ant in the distance as he stayed behind."
Her father joined his family a year and a half later in Miami, Florida, with the musician noting he was "literally risking his life" fighting the elements and other dangers as he crossed the Mexican border into the United States.
But the hardship didn't end there, as her mum, an architect, couldn't practice her craft in America because her Cuban degrees were invalid in the U.S. Ultimately the family managed to thrive in their new environment, but not without a lot of hard work, an industrious ethic Camila will be inspired by for the rest of her life.
"Slowly and slowly my parents kept working and climbing and ended up forming a construction company together named after my sister and I," she recalled. "I learned from my family that if you work hard enough and you want it badly enough, you can do the impossible."
Camila concluded: "I am so proud to be Cuban-Mexican. This country was built on immigrants. People who were brave enough to start over. How strong we are to leave behind everything we know in hopes of something better. We are not fearless, we just have dreams bigger than our fears. We jump. We run. We swim, we move mountains, we do whatever it takes."
Source: www.msn.com
Added automatically
566 views