News
John Lydon misses former manager Malcolm McLaren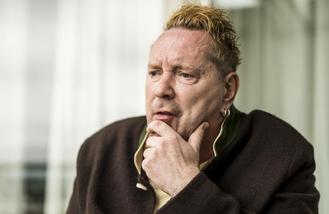 John Lydon misses his former manager Malcolm McLaren.
The 60-year-old rocker won a case against the impresario - who died from cancer in 2010, aged 64 - over unpaid royalties and the control of the Sex Pistols brand in 1987, which the pair famously fell out over.
However, Lydon has now admitted he wishes he was still around and misses him just as much as his own parents, Eileen, who died in 1978, and father, John, who passed away in 2008.
Speaking to website Calibrequarterly.com, he said: "Malcolm, what have you achieved, no one liked you, and they liked each other even less! That's not a legacy is it? Leave well alone.
"And yet I miss him, I miss his company y'know? We'd have great rows, great rows.
"And no human being, once their place has gone in life, can be replaced so, for me, death of any kind, of anybody, no matter how extremely different we are, is a great loss.
"And I'd put it on an equal level with the death of me own mum and dad, of my friends, it hurts, it personally hurts."
The 'God Save The Queen' hitmaker once labelled McLaren the "most evil man in the world" and they feuded right up until his death six years ago.
Meanwhile, Lydon says it has taken him 40 years to find the "perfect blend" of bandmates.
Lydon - who quit the iconic group mid-way through a troubled American tour in 1978 - is the happiest he's ever been in his band Public Image Ltd because the members all "respect" their art and aren't just in it for stardom.
Lydon - who is joined by Keith Levene, Jah Wobble and Jim Walker in the post-punk band - told the publication: "It's taken me 40 years to find the perfect blend of people who truly do respect each other. Every band does when they first start, but it can very quickly turn to ego. There're far too many people in the music business who want to be superstars, rather than enjoy what it is that they've been given!"
Source: www.msn.com
Added by AutoAdmin
274 views