News
Ne-Yo: 'Women deserve respect in music'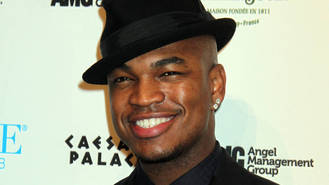 R&B singer Ne-Yo wants to bring chivalry back to music.
The smooth star often sings about ladies in his hit songs, but you'll never catch him using derogatory terms about the fairer sex.
In fact, Ne-Yo, who married Crystal Renay in February (16), is completely against the offensive way women are often portrayed in music.
"The main elements of being a gentleman are courtesy and respect, and one of the unfortunate things about music today is you don't hear a lot of courtesy and respect, especially for women," he sighed to London's Metro newspaper.
"That's always been an issue for me. I just never grasped the concept of singing the word b**ch. You are walking, talking, living, breathing billboards and the product that you're selling is yourself."
As well as his wedding, 2016 also marked the birth of Ne-Yo's third child, son Shaffer. His young family has been keeping him busy for the past few months, but the Let Me Love You star is keen to get back in the studio and lay down some new vocals - and he has his eye on a couple of big collaborations.
"I've always felt if me and Adele could get in a studio we could create some magic. So Adele if you're listening, give me a call!" he grinned.
He'd also like to reunite with Rihanna, after previously teaming up for the song Hate That I Love You back in 2007.
"We've been moving in opposite directions - not with animosity or anything like that," he assured. "The chemistry between me and Ri is on record. I feel like we're overdue."
Source: www.msn.com
Added by AutoAdmin
442 views