News
David Bowie announces new album Blackstar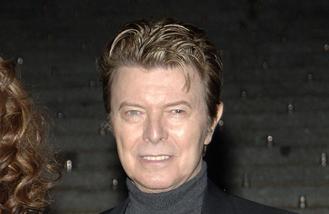 David Bowie's new single 'Blackstar' is to be released on November 20.
The 68-year-old music legend has confirmed the news via his official Facebook page, and he also revealed his much-anticipated new studio album - also titled 'Blackstar' - will go on sale on his birthday, January 8, 2016.
The statement read: "It can now be confirmed that 'Blackstar' is the forthcoming single and album from David Bowie."
What's more, Bowie revealed that the new single will be completely separate from his 'Lazarus' musical stage show, which features new songs specially composed for the production.
The statement added: "Contrary to inaccurate reporting on the sound and content of the album, only the following can be confirmed:
"The single will be released on November 20th and is not part of David's theatre piece 'Lazarus'.
"The album will be released on David's birthday, January 8th 2016."
News of Bowie's latest album comes shortly after it was revealed that the 'Space Oddity' singer is to write songs for the 'SpongeBob SquarePants' musical.
Bowie previously voiced a character on the cartoon in 2007 and he will be joined by a host of stars, including Cyndi Lauper, Aerosmith's Steven Tyler and John Legend, in contributing music to the Broadway show.
The show will have an initial run in Chicago from June 7 to July 13, 2016, before heading to Broadway for 2016-17.
Source: www.msn.com
Added automatically
578 views