News
Pixie Geldof's album sells just 197 copies in first week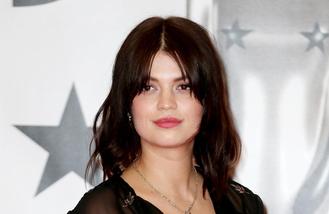 Pixie Geldof's debut album only sold 197 copies in its first week of release.
The 26-year-old former model - whose father is Boomtown Rats singer Bob Geldof - had a disappointing start to her music career when her record 'I'm Yours' failed to break the UK Top 200 after disappointing sales.
Pixie's album has made a total of £1,600 and a source told The Sun: "Once you take off the retail cut and then the distributor costs to put a record out, as well as any marketing and promo, she's definitely making a loss.
"A sum of £1,600 can barely even get you someone to promote your music on the radio.
"And that figure doesn't take into account the money that she ploughed into studio time, song writing sessions or producers.
"She released the album through West Country independent label Stranger Records, but they will hardly be raking in the big bucks either."
Pixie's album contains a song she wrote in memory of her sister Peaches, who was found dead at her home on April 7, 2014 at the age of 25 from an accidental heroin overdose.
An inquest found that Peaches died of a heroin overdose. The death hit Pixie hard but it also inspired her to finish her debut album 'I'm Yours'.
Speaking about the track 'Twin Thing', she said: "Writing it was very precious, and it was important to be accurate and to do it justice. It was difficult. 'I'm Yours' isn't full of songs about Peaches. Only 'Twin Thing' addresses her directly."
The touching track contains the lyrics "Wish I'd known you like my own skin, so I could feel the hurt you were in / Wish we had that twin thing" and the words are inspired by the relationships twins share.
Pixie explained: "The lyrics are a reference to how they say twins can feel each other. We were very close. When I wrote it I didn't understand what was going on for at least the first verse. I remember being surprised."
Source: www.msn.com
Added automatically
640 views