News
Madonna files paperwork in Malawi to adopt four-year-old twins - report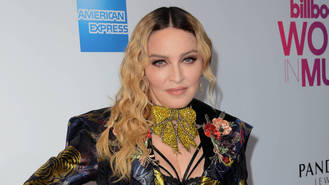 Madonna has filed paperwork to adopt four-year-old twins Esther and Stella from Malawi, officials in the country have confirmed.
The 58-year-old singer attended the High Court in Malawi capital Lilongwe on Wednesday (25Jan17) to apply for custody of the pair, who have lived at the same orphanage for the past two years, according to the MailOnline.
Despite the Material Girl previously labelling reports she was in the country to begin the adopt process "not true", judiciary spokesperson Mlenga Mvula hit back, insisting: "We have no time to be lying to the general public when they know the truth of the matter."
He added to Britain's Daily Telegraph newspaper: "We have the file, we have everything, we have all the documentation and the matter will be determined by the judge soon. If the court grants her an adoption order, she will have the twins this time around."
The application is now in the hands of Justice Fiona Mwale at the High Court, and Madonna could have a three-week wait before she finds out if the adoption is approved.
Lucy Bandazi, a spokesman for the Ministry of Gender, Children, Disability and Social Welfare, added to MailOnline: "Madonna has lodged an application with the High Court to adopt two girls. They are aged four years old.
"All the necessary paperwork is before the High Court and they will make the ultimate decision if the adoption can go ahead."
She also revealed that the process will be the same for Madonna regardless of her fame and fortune, explaining: "We will look at her financial situation and her social situation. There will be a lot of factors that are taken into consideration.
"Just because she is famous it does not mean procedures will be overlooked."
It was previously claimed that the singer had attended a hearing at the High Court alongside the two girls, but she then released a statement denying the allegations.
"I am in Malawi to check on the children's hospital in Blantyre and my other work with (charity) Raising Malawi and then heading home," the Like a Virgin singer said. "The rumours of an adoption process are untrue."
Madonna is already mother to two biological kids - Lourdes, 20, and Rocco, 16 - and son David Banda who she adopted from an orphanage in Malawi in 2006. She also adopted Mercy James, who turned 11 at the weekend (21-22Jan17) in Malawi three years later.
Source: www.msn.com
Added automatically
572 views