News
Liam Payne and Cheryl have 'made a pact to limit their exposure'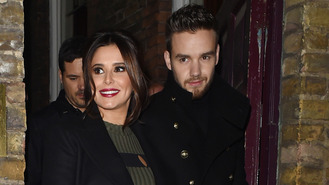 Liam Payne and his pregnant popstar girlfriend Cheryl have reportedly made a pact to stay out of the limelight.
The couple began dating in early 2016, and photos surfaced of Cheryl with a growing baby bump in late November. Since then the pair has been relatively quiet, with sources saying this has been an intentional move on Liam and Cheryl's part.
"The two of them know the next few months are crucial, so they've made a pact to limit their exposure apart from work obligations," an insider told Britain's Look magazine.
"Cheryl's always put her work first," a second source commented. "But having a proper stable relationship with someone who really cares about her has made her see life in a new light. She wants it to be different."
Despite his alleged attempts to stay under the radar, One Direction star Liam hit the headlines this week (beg23Jan17), after narrowly avoiding a gunman who fired shots in the parking lot Hollywood hotspot The Peppermint Club, where he was partying.
Liam is in the States working on his first solo record, but Cheryl, who was part of popular British girl group Girls Aloud, is said to be putting her music career on hold.
The twice-married singer released her fourth solo album, Only Human, in 2014, but it only received a lukewarm response from critics and fans.
"She doesn't want to be the kind of partner who's constantly on the road and in a long-distance relationship. She's done it before and believes it's why those relationships suffered," one insider noted.
"Cheryl isn't turning her back on music for ever, it just shows that she's willing to be there for Liam and put 100 per cent into the relationship."
Source: www.msn.com
Added automatically
601 views