News
Drake victim of house sale hoax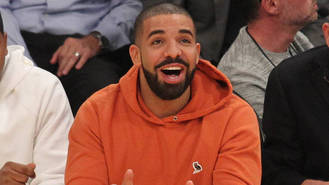 Drake's Los Angeles home was allegedly put up for sale by a hoaxer who had no connection with the rapper.
The Canadian musician's home was briefly put up for sale on property listings site Zillow.com, with Drake's house, complete with a Playboy mansion style grotto, listed as costing $19,999,900 (£16 million).
However a Los Angeles real estate broker says that the house was put up on Zillow by a hoaxer claiming to be Drake's manager.
Alexei Pavlov, a broker for First Choice Realty in Los Angeles, tells editors at luxury real estate website Mansionglobal.com that he saw the listing and called the phone number given as a contact.
He then agreed a sale price of close to $20 million (£16 million) for Drake's dream home, which also has a sauna and home cinema.
Pavlov says he received documentation agreeing to list the property signed with the Hotline Bling rapper's real name, Aubrey Drake Graham, but was making additional checks when he posted a draft listing of Drake's home on multiple property sites in error.
Pavlov tells editors at TMZ.com that after he asked the hoaxer for further documentation authorising them to act for the musician, they confessed that they were not Drake's manager and that the listing was a prank.
Posts stating the home was for sale subsequently disappeared from property websites.
Drake selling the home would've been strange, as last year (16) the star was reported to have purchased the property next door for close to $3 million (£2.4 million), allegedly in order to prevent his neighbour making noise complaints.
Source: www.msn.com
Added automatically
640 views