News
Def Leppard star toured with cancer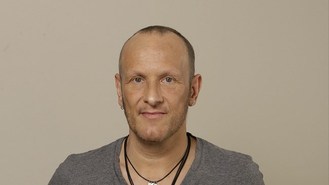 Def Leppard guitarist Vivian Campbell has said performing with the band during chemotherapy helped him to cope.
The 51 year old was treated for Hodgkins lymphoma earlier this year but still went on a month-long tour with Def Leppard.
He said: "We've actually been able to work through it. We did the shows in Europe while I was doing chemo... and mentally that was a big part of my recovery.
"I'm glad I had the opportunity to work through it instead of stay at home and feel sorry for myself."
The band also filmed Def Leppard Viva! Hysteria Concert during a Las Vegas residency earlier this year, performing the 1987 album, Hysteria, live from start to finish for the first time.
Guitarist Phil Collen said: "It was fun, actually, and a totally different way of doing it. It was a different dynamic doing the album in full, and it was much more theatrical."
During the residency they were their own support band, pretending to perform as Def Leppard tribute act Ded Flatbird.
Vivian explained: "We would actually go out and pretend to be Ded Flatbird, who were supposedly the greatest Def Leppard cover band in the world. Joe gave us all aliases. We became different characters, and as the shows progressed, we kind of developed those personalities a little bit more, and that was a fun part of the show... Then, of course, the curtain reveal and it's Def Leppard doing 'Hysteria.'"
Drummer Rick Allen said: "We were so convincing that a lot of people didn't actually realize it was us. We actually got booed by a few people."
Phil said a new album was not in the band's immediate future: "A whole Def Leppard album would probably take a bit long. So we're probably going to do an EP or something, get that out, then perhaps the year after, release an album."
Source: music.uk.msn.com
Added automatically
1116 views