News
Louis Tomlinson's 'child support terms'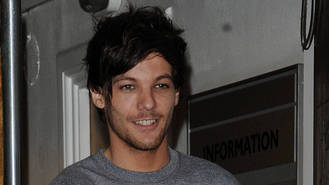 Louis Tomlinson could reportedly be forking out more than £2 million ($2.8 million) in child support.
The One Direction singer may be on a break from the band, but his schedule looks set to be packed with arrival of his firstborn, a son named Sydney Rain, on Friday (22Jan16). While Louis can't wait to be a hands on dad, it's also been reported that he's going to be supporting the baby and mother Briana Jungwirth with a very generous sum of money.
"Louis is doing everything he can to provide for mother and baby," an insider told Britain's The Sun newspaper. "He's very wealthy but is still being hugely generous in the amount he is giving.
"He's taking being a dad very seriously."
The insider claims the money is broken down into just under £10,000 ($14,000) a month, which is split between paying the monthly rent for Briana's four-bedroom house in Calabasas, California and also for clothes, toys and anything else Sydney needs. He will contribute child support until Sydney turns 18 in 2034.
Louis has also temporarily moved from the UK to California to be close to the tot.
However it seems Briana's mother Tammi isn't happy with the finical arrangement, with sources saying she wants Louis to be paying more than triple what he's offered.
"She's in dreamland," the source said.
TMZ reports that Briana is happy with the deal though and isn't using her newborn as a "meal ticket", insisting she won't get greedy.
On Monday (25Jan16) there were rumours that Tammi banned Louis from the delivery room, and the 24-year-old was forced to spend most of the time in a car while his son was being born.
The singer has been on cloud nine since the arrival though, telling fans: "I'm pleased to say my baby son was born yesterday :) He is healthy and pretty amazing, I'm very happy!!
"Daddy daddy cool."
Source: www.msn.com
Added automatically
730 views