News
Rihanna's Work began life at Drake's pool party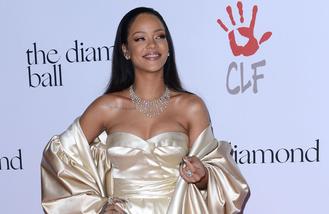 Rihanna's new single 'Work' came together at a pool party hosted by Drake in 2015.
The 'Hotline Bling' rapper held a big bash late last summer where the song's producers, Sevn Thomas, Boi-1da, and Allen Ritter, came up with the beat.
And upon hearing it, Drake wrote a verse and then passed it onto RiRi who loved what he had done and recorded it straight away.
Asked how Drake and Rihanna teamed up, Sevn said: "Drake had a pool party up there and told 1da he could hold down the crib for a little bit, and we were just vibing there. We're all family, so everyone treated it like their own home, and we went to work, man.
"He [Drake] heard it and he understood the vibes, and he put a verse down on it. Party, I believe, was staying at Rihanna's house in Malibu at the time, and he played her the song and I guess she fell in love with it and wanted to cut it right away."
Sven - whose credits also include Kanye West's song 'Real Friends' - didn't know how much of a role he'd have in the song until he was told it was going to be the lead single to create "buzz" for Rihanna's new album 'ANTI'.
He told website Complex.com: "When they shot the video for it, I wasn't sure the role I was going to play in the song, and then they said they were looking at it to be a return single to build buzz for her album. It was just really exciting to see. I remember seeing it and hearing all the rumours, and my brother was like, "Bro, this s**t is about to change your life again."
Rihanna's eighth studio 'ANTI' was released for free via TIDAL on Thursday (28.01.16).
Source: www.msn.com
Added automatically
745 views