News
Beyonce's mum inspired her love of art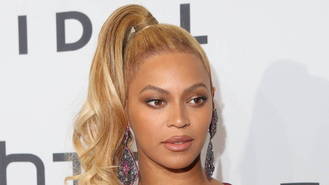 Beyonce credits her stylist mother with inspiring the superstar to invest her millions in art.
The Formation singer and her husband Jay Z are known for their low-key art gallery visits and she reveals it was her mum, Tina, who turned her on to the investment opportunity.
"My mother is a huge art collector and she always encouraged me from a young age to invest in art," she told Garage magazine in a rare interview. "I travel a lot and I love going to art galleries and museums in different cities with my family and friends."
Naming her favourite artists, she added, "I'm really into the work of Kara Walker, Tracey Emin, Aaron Young, and Donald Judd."
Beyonce goes on to admit her mother, who served as the fashion designer and stylist for her band Destiny's Child when they were starting out, has always been her greatest inspiration.
"My biggest hero is and always will be my mother," she said. "She has taught me about caring for others, working hard and working smart. Everything I know about being a mother comes from the examples she has shown. My mother has instilled confidence in my sister and me and taught us to always be grateful."
Those early life lessons no doubt were crucial in helping Beyonce develop her brand and become her own boss.
"Over time, I have learned to focus on the things I want to focus on in the time frame that I set," she explained. "I no longer have to work based on someone else's expectations or pressure. I put enough pressure on myself! I love being 100% involved with all my projects and now I'm fortunate enough to do that."
One of the advice books Beyonce treasures is Marianne Schnall's What Will It Take To Make a Woman President?, a key read she recommends to her younger fans.
"It's a collection of interviews and essays by great women, including Maya Angelou, Gloria Steinem, and Melissa Etheridge," she stated. "They will inspire you to become a better leader."
Beyonce also likes to paint and work on her photo skills when she has downtime, as these activities provide her with a sense of "escape". However, the proudest moment in her life so far is becoming a mother in 2012.
"Out of everything I've accomplished, my proudest moment hands down was when I gave birth to my daughter Blue," she gushed.
Source: www.msn.com
Added automatically
664 views