News
Lady Gaga is working on new album every day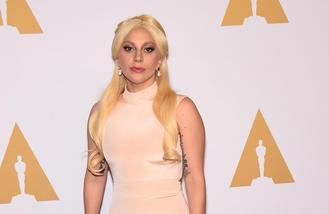 Lady Gaga is working hard on her new album "every day".
The 'Born This Way' singer is keeping details of her eagerly-anticipated fourth studio LP under wraps but has revealed the recording process has started.
Gaga can't give a possible release date for the record but has promised her fans it will be "worth" waiting for.
When asked what new music she is working on, she said: "I'm actually working every day on my record and I will be done with it at some point. I don't know when that will be. I just feel like this is my time for me to spend time on my music. I have had to do so many other things and I have to keep up with so much to please the people around me. So this is the first time I get spend with my work. So I promise you that It will be worth it."
The 29-year-old pop star's last LP was her 2014 covers album 'Cheek to Cheek' with Tony Bennett and her last solo release was 'Artpop' in 2013.
Gaga also shared that she has been writing new songs ever since she ended her 'ArtRave: The Artpop Ball' tour in November 2014.
Speaking to Carson Daly on US radio station 97.1 AMP, she said: "I've been writing ever since the 'ArtRave' tour ended two years ago. I've been writing every single day. But I write my own music so I don't wake up and someone sends me a list of the songs I'm going to go into the studio and record. I have to make it, so you've got to give me some time."
Gaga - who is engaged to Taylor Kinney - released single 'Till It Happens to You' last September.
She co-wrote the Oscar nominated track with Diane Warren for the 2015 documentary 'The Hunting Ground', which deals sexual assaults on college campuses in the US.
Source: www.msn.com
Added automatically
657 views