News
Madonna's daughter 'helping her connect with Rocco' amid custody battle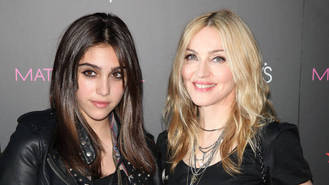 Madonna's daughter Lourdes Leon is reportedly helping the pop icon speak to her estranged son Rocco Ritchie.
The Material Girl has not seen her 15-year-old son since he refused to return to the U.S. after visiting his director father Guy Ritchie in the U.K. in December (15).
Madonna and Guy are currently locked in a custody battle over their child, and Madonna's daughter Lourdes, from her relationship with Carlos Leon, has stepped in to help her mother, who is reportedly on the verge of a "stress-induced meltdown".
Lourdes is doing what she can to reconnect Madonna and Rocco because she is "very concerned", a source tells Britain's The Sun newspaper.
"Madonna has no official access or way of knowing what's going on in Rocco's life," the insider adds. "She also can't get direct contact with Guy. He wants to conduct all their business through lawyers... Madonna is so proud of Lourdes, she believes she is proof of what a brilliant mum she was because she is now at university."
Hearings into their custody battle were held in Manhattan and London last week (ends06Mar16) and the former couple was scolded for bringing the case to court instead of trying to reach a settlement amicably. Another London hearing is scheduled for Thursday (10Mar16).
Madonna and Guy were married for eight years, and also adopted 10-year-old David Banda. They agreed that Rocco would be raised in New York in their 2008 divorce settlement.
The singer recently broke down when she dedicated her cover of La Vie En Rose to Rocco during her Rebel Heart Tour concert in New Zealand. She told the audience, "There is no love stronger than a mother for her son. And if I talk about him too much... I might cry."
"I would like to dedicate this song to him - it's a love song for a man but I know he will need one, one day... I hope he hears this somewhere and he knows how much I miss him."
Guy lives in London with his new wife Jacqui Ainsley and their three children.
Source: www.msn.com
Added automatically
640 views