News
Drake and Kanye West to release joint album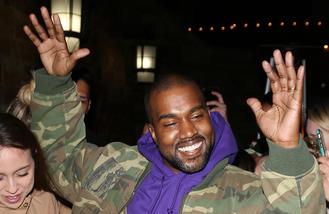 Kanye West has teased he is making an album with Drake.
The 39-year-old rapper - who has previously worked with his pal on his own 'Life of Pablo' record and Drake's 'Views' LP - made a surprise appearance during his friend's set at Canada's OVO Festival on Monday (01.08.16) and hinted a collaboration is on the way.
He asked the crowd: "Toronto, I got one question for you.Is y'all ready for this album?
"Now, I'm not talking about 'Pablo'. I wasn't talking about 'Views'. I wanna ask y'all right now, y'all ready for this album?"
He then went on to perform 'Father Stretch My Hands Pt. 1'.
And later in his set, Drake further confirmed their plan.
He said: "What my brother was asking before was, are you ready if we make an album? That's what he was asking."
Before releasing 'Life of Pablo' earlier this year, Kanye admitted one of the tracks on the record was inspired by a joint venture he and Drake had planned.
He said: "The 'Wolves' song came from a conversation that me and Drake had, when was gonna do an album together, and the album was called 'Wolves'."
And, in a series of tweets, Kanye revealed he had been working on new music with Drake and Future.
He posted in February: "I wanna thank my brother Drizzy for helping me on '30 Hours' & 'Father Stretch My Hands'.
"Drake would come by and just help, no strings. Future also came by to write. We all got new s**t together that's gonna drop soon."
Drake also hinted at a collaboration earlier this year.
The 'Summer Sixteen' hitmaker said: "We're supposed to do a mixtape together, album together. Maybe we'll get that done."
Collaboration is not new to either artist, as Drake has worked with Rihanna, Eminem and Mary J. Blige in the past, and Kanye has recorded an entire album with Jay-Z, 2011's 'Watch the Throne.'
Source: www.msn.com
Added automatically
650 views