News
Green Day going to number one in the UK with Revolution Radio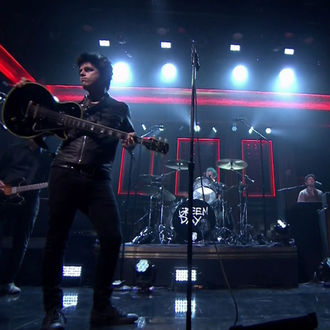 The UK album charts is, not for the first time this year, littered with alternative music, and Green Day are about to top it.
Who would have thought that Billie Joe Armstrong and co would be able to return to form after the bysmal album that was, ¡Uno! ¡Dos! ¡Tré!.
The album itself flunked massively compared to their other stellar punk-rock moments in American Idiot and 21st Century Breakdown, so it would appear that the band have realised that they should never have tried to fix what was broken.
Revolution Radio is said to be a classic example of Green Day's speciality: straightup, power-pop-punk.
It echos similar sentiments that a lot of punk bands in the UK are expressing at the moment too. With that being so, it's no surprise that victims of the decline in living standards have found a batch of songs that represent themselves.
Interestingly, Green Day's only competition they need to worry about is that of American rock band, Alter Bridge. Yet, the official UK charts company has revealed that the band are outweighing Alter Bridge with combined sales of 13,000, meaning that the ratio is 2:1.
Recently, Billie Joe Armstrong has opened up about both of his son's musical offerings. The band have announced that they will be headlining the British Summer Time Festival in 2017. Green Day have also announced a handful of UK dates for 2017.
You can get tickets to Green Days UK tour, here.
Green Day will play the below dates in February of 2017:
February 5 2017 – Leeds, First Direct Arena
February 6 2017 – Manchester, Arena
February 8 2017 – London, The O2
Source: www.msn.com
Added automatically
600 views