News
Ryan Tedder: Beyonce likes 'honest and raw' songs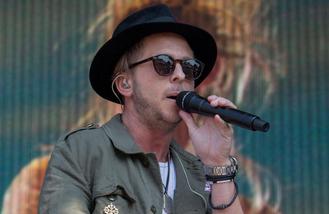 Beyonce only wants to record "honest and raw" songs.
OneRepublic frontman Ryan Tedder has a reputation for penning huge pop hits for the likes of Taylor Swift, Adele, and Ariana Grande, but he insists his and other songwriters' status don't matter to the 'Crazy in Love' hitmaker - for whom he wrote 'XO' and 'Halo' - as she's only interested in what the tracks have to say.
He said: "Beyonce has passed on more hits than you can imagine and no melody or famous producer means a thing to her. She is all about the lyrics; it has to be honest and raw.
"'Halo' was written in a few hours, but I wrote 'XO' imagining myself as Beyonce, looking out and finding one person in a crowd. I got inside her head, and she took it because it was something that she truly felt."
But when working with Ariana, showing off her impressive vocal range is the priority.
Ryan said: "With Ariana, I know she wants to showcase her vocal range. People ask if I have a formula. I don't, but with Ariana, there is a trick. If I can figure out what key her voice sounds most electrifying in, I know it will work."
The 37-year-old songwriter likes to "assume the personality" of the people he writes for and enjoys having to "keep pace" with Taylor and her likes and dislikes.
He told Grazia magazine: "When I write for someone else, I assume their personality. My first question is always, 'What are you listening to?' Taylor is so smart and savvy so you have to keep pace.
"When we wrote 'Welcome to New York', she was listening to a lot of stuff from the 80s and wanted that sound. I brought a 1984 keyboard and started playing the opening chords. She was just like, 'That's it!' It was simple."
Source: www.msn.com
Added automatically
586 views