News
Kesha wants to release a ballad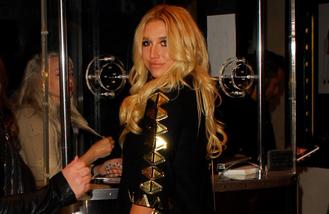 Kesha would love to release a ballad.
The 29-year-old's career stalled when she was locked in a court battle with her label Sony and producer Dr. Luke, after claiming he sexually assaulted her - which he denies - but Kesha has been working on new music and is eager to show off a new side of herself to fans.
She told the New York Times: "To this day, I've never released a single that's a true ballad, and I feel like those are the songs that balance out the perception of you, because you can be a fun girl. You can go and have a crazy night out, but you also, as a human being, have vulnerable emotions. You have love."
Kesha loves that her music has helped people through difficult situations.
She said: "I looked at people in the face, and they said: 'You helped me.' 'You helped me come out to my parents.' 'You helped save my life.' And all of a sudden, I, unbeknown to me, am changing the world in a positive way, and now that I've gained the knowledge that this is possible through music, that's the most important part of it."
However, she admitted she faced backlash for singing about the same things male singers.
She explained: "You know, when I first came out, I was saying I want to even the playing field. I'm a superfeminist. I am an ultra-till-the-day-I-die feminist, and I am allowed to do, and say, and participate in all the activities that men can do, and they get celebrated for it. And women get chastised for it."
Source: www.msn.com
Added automatically
635 views