News
John Mayer's new album name revealed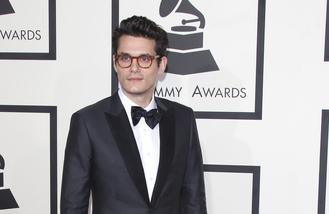 The name of John Mayer's new record has been revealed.
Steve Jordan, drummer for the John Mayer Trio, accidentally let slip that John has decided to call his new album 'The Search for Everything', and John revealed the first single will be on the way very soon.
Speaking at the 15th Annual Jazz Foundation of America Gala benefiting elder jazz and blues musicians, Steve told Entertainment Tonight: "The last time when we first came together for tsunami relief we were starting the 'Continuum' album, and so now we're doing this relief and it's in the middle of, or finishing John's newest album, 'The Search for Everything'."
John interrupted to say: "Actually that's the first time.... Steve has announced the record now twice, the name of the record twice, and I have not told anybody."
And John decided to give some information about the first single, although he refused to name it.
He said: "It will be out within days. [Or] within weeks. A very scant number of weeks!"
Meanwhile, Shawn Mendes recently revealed that he has been getting advice from John, who critiqued all the songs on his new album 'Illuminate'.
He said: "I didn't get to work with him, but he listened to a bunch of the songs and gave great pieces of advice through the music and production and lyrics and stuff, especially on songs like 'Three Empty Words' and 'Ruin' and 'Patience.' It was great to have him listening through it all."
Source: www.msn.com
Added automatically
608 views