News
Anastacia: 'Married guys constantly chat me up'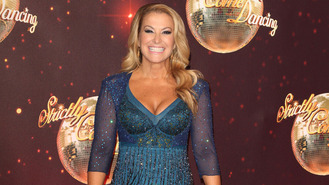 Singer Anastacia gets hit on at Home Depot by married men.
The I'm Outta Love hitmaker proves that when it comes to male attention, she's never short of admirers. The problem is she seems to attract the wrong kind of man, namely those who are already taken.
"Oh girl, I go to Home Depot, the place where you buy nails and hammers! But a lot of the men in there chatting you up have wedding rings on and you're like: 'You ain't right brother'," she laughed to Britain's Now magazine.
"God no (I'd never date a married man), but guys will be guys – they're not dead because they're married. I'm fully aware of that the situation is now."
Anastacia was previously married to her bodyguard Wayne Newton and contemplated having children, but the star explains that being a mother is no longer on her agenda.
"Earlier in my life I got married and had stepchildren and then that didn't happen so I was gonna adopt, but throughout the process my career ended up becoming the focus of what I love and life would not be the same if I had children and my career," she shared.
Love's not on the 48-year-old's mind at the moment though, as all her spare time is being taken up with dancing while competing on British TV show Strictly Come Dancing. Anastacia is paired with professional dancer Brendan Cole, though on last week's (23Oct16) show she had to dance with Gorka Márquez as Brendan was struck down with a lung infection.
Source: www.msn.com
Added automatically
697 views