News
Music giants including Ed Sheeran, Elton John, and Brian May blast government 'failure' on Brexit music tours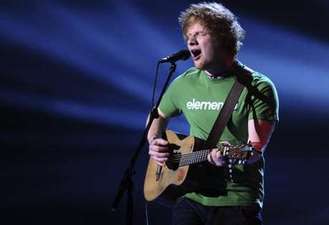 Some of the UK's biggest music stars have written to the government urging it to reverse its decision to end visa-free music tours to the EU.
Musicians including Sir Elton John, Liam Gallagher, Ed Sheeran, and Brian May said upcoming acts had been "shamefully failed" ministers in Brexit talks.
The Independent first revealed that the UK had turned down a reciprocal EU offer to allow musicians to perform abroad without needing a visa.
Smaller artists are now warning that the new Brexit bureaucracy requiring visas and multiple work permits will make it impossible for many of them to tour.
They are now being backed by dozens of more famous acts, who said the government's "negotiating failure" threatens cultural exchange with the continent.
Culture minister Caroline Dinenage earlier this week defended the government's approach, saying the EU's "very broad" offer "would not have been compatible with the government's manifesto commitment to take back control of our borders".
The letter, which was organised by the Incorporated Society of Musicians, signed by over 100 artists, and published in The Times, says:
"The reality is that British musicians, dancers, actors and their support staff have been shamefully failed by their government.
"The deal done with the EU has a gaping hole where the promised free movement for musicians should be. Everyone on a European music tour will now need costly work permits for many countries they visit and a mountain of paperwork for their equipment."
Stating the extra costs would "tip many performers over the edge", it continues:
"We call on the government to urgently do what it said it would do and negotiate paperwork-free travel in Europe for British artists and their equipment.
"For the sake of British fans wanting to see European performers in the UK and British venues wishing to host them, the deal should be reciprocal."
Deborah Annetts, chief executive of the Incorporated Society of Musicians, said: "World-renowned performers, emerging artists from every genre and the most respected figures from leading organisations within our sector are now sending a clear message.
"It is essential for the government to negotiate a new reciprocal agreement that allows performers to tour in Europe for up to 90 days, without the need for a work permit."
Source: msn.com
Added automatically
444 views