News
Drake Bell facing jail time for DUI charge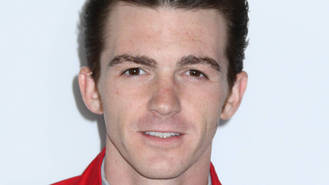 Singer/actor Drake Bell is facing a short stint behind bars after he was officially charged with driving under the influence (DUI) following an arrest last month (Dec15).
The former Nickelodeon star was pulled over by police in Glendale, California on 21 December (15) after officers noticed the 29-year-old allegedly "swerving and speeding after abruptly stopping at a red light".
According to authorities, he had been driving at 55 miles (88.5 kilometres) an hour in a 35 mile (56.3 kilometre) per hour zone.
He reportedly failed a sobriety test at the scene and was taken into custody.
The Los Angeles County District Attorney has since decided to prosecute Bell on a misdemeanour DUI count, which could land him behind bars for at least four days and temporarily cost him his license, reports TMZ.com.
Bell is no stranger to the law - he was also charged with DUI in San Diego in 2009.
Meanwhile, amid his own troubles, Bell has taken a moment to pay tribute to another former child star, Michael Galeota, who was found unresponsive at his Glendale home on Sunday (10Jan16).
"Sad to hear the news about Michael Galeota," he wrote on Instagram. "We grew up together and it breaks my heart to know he isn't with us anymore. You made a lot of us smile!"
The 31-year-old Disney actor is thought to have passed away from natural causes, although he had a history of alcohol abuse and had been arrested for DUI on three occasions. The Jersey star's last run in with the law occurred in September (15).
Source: www.msn.com
Added automatically
778 views