News
Victoria Beckham's representative dismisses Spice Girls reunion reports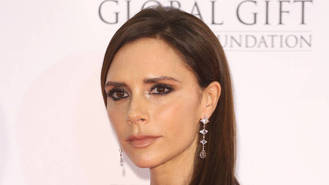 A representative for Victoria Beckham has shot down speculation suggesting the former pop star is planning to reunite with her fellow Spice Girls for a 20th anniversary surprise.
Melanie Brown, Melanie Chisholm, Emma Bunton, and Geri Halliwell have all been in talks about a big get-together this summer (16) for months, while singer-turned-fashion designer Victoria previously ruled herself out of the plans.
However, this week (begs11Jan16), sources suggested the mother-of-four had had a change of heart about skipping the reunion shows, thanks to a little encouragement from her husband, David Beckham.
"There are still lots of details to sort out, but Victoria's said she'll perform with the girls," an insider told Britain's Closer magazine. "However she (got) stressed (about it) and needed to focus on David and the kids after a stressful 2015 of trying to juggle work and family life, so committing to all the dates would be too much.
"David was the one who helped change her mind about the tour and they came up with a compromise."
The news gave fans hope of a full reunion, but now Victoria's spokesperson has put an end to the unfounded gossip, insisting Beckham has no plans - now or ever - to return to her music roots.
"(Victoria) has been very respectful about the fabulous time they had together in the past, however her focus is now very much her family and fashion business," her rep tells TMZ.com.
The other Wannabe stars have yet to comment on Victoria's statement, but she appeared to prove she was all about her family on Wednesday (13Jan16) by sharing an Instagram photo of her daughter Harper's hand, which was adorned with an "Excellent Reading" sticker from school.
"Excellent reading Harper!!" she gushed about the four-year-old's achievement. "Good day at school!! #proudmummy".
The Spice Girls previously reunited for a one-off appearance as part of the London Olympics in 2012, when Victoria made her feelings clear about future pop appearances.
"Doing the Olympics was an incredible honour..." she said at the time. "That was a perfect time to say: 'That's great. Thank you to everybody but no more.' Sometimes you've got to know when to leave the party."
Source: www.msn.com
Added automatically
783 views